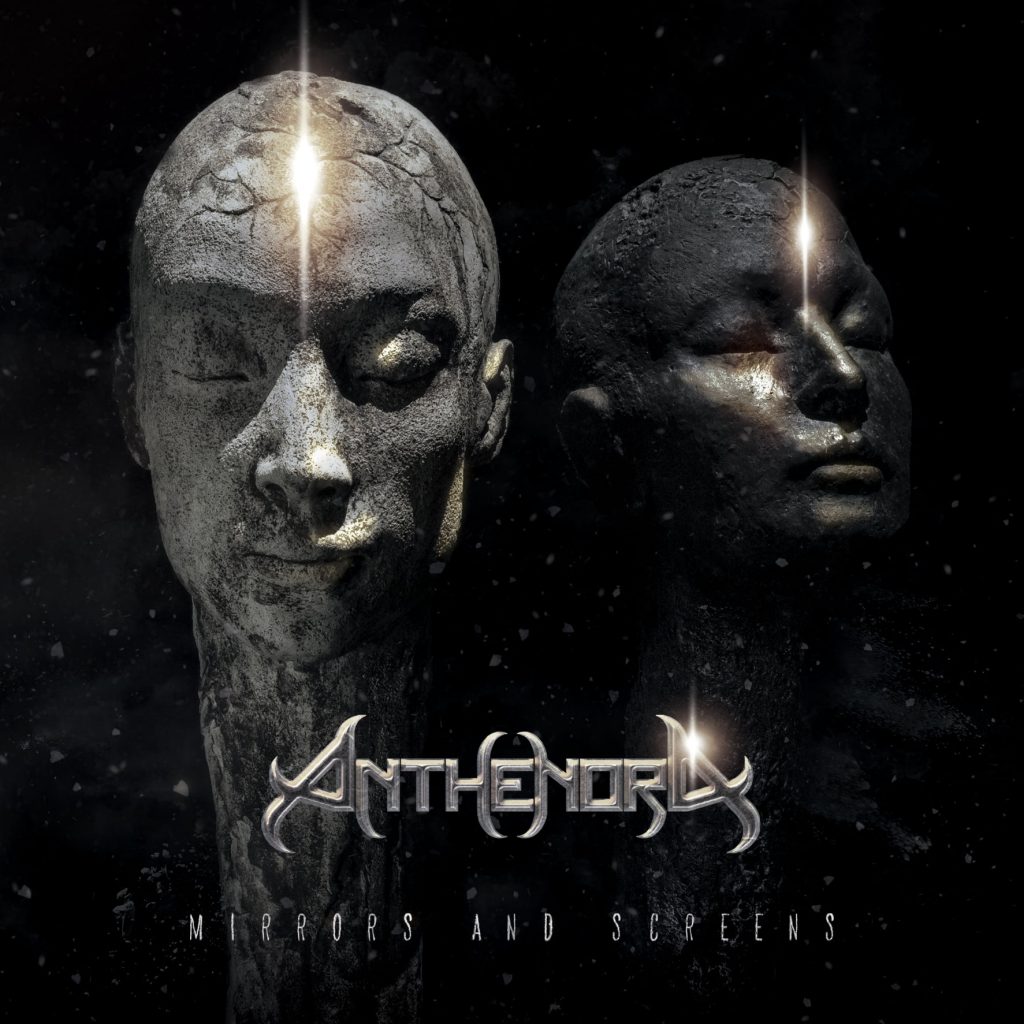 "Mirrors and Screens", the new fourth full-length album from Italian heavy metallers AnthenorA will be available starting from November 27th via Punishment 18 Records. Below the comment of the band on the art concept and on the artist who made it:
"The need to feel alive and to affirm oneself, the contrasts and contradictions of contemporary society, the love for truth as an absolute value, a sardonic and disillusioned gaze on the world around us… and the doubt, the inner torment that derives from the interaction of these elements: in short, the environment around which most of the lyrics of Mirrors and Screens move.
The artistic partnership established between Anthenora and Germana Eucalipto was born spontaneously: she's a celebrated sculptor from Sanfront (CN – Italy) who always moved between the metaphors of various existential stages, seeking a connection between the physical world and the psychical dimension, among dynamic tensions of existence, by representing enveloping bodies, figures folded in on themselves, twisted and interpenetrated bodies, opposites that find temporary meeting points, necks reaching towards the sky in a positive momentum dedicated to life, absorbed and distant faces, Essences, Absences … clay as a matrix of passions , anxieties, of the naked splendor of fatality, of the inner essence of being.
The entire artwork of Mirrors and Screens is based on images of Germana Eucalipto's sculptures left to float in a sort of "primordial soup", an indefinite environment that allows everyone to savor and internalize its message on the most intimate and personal level. Likewise, the location where the video clip of the single "30th" is set (Anfiteatro dell'Anima – Cervere CN – Italy) is dominated by a 7 meter high installation by the artist herself: here the integration of the introspective message with the need to exhibit both their art and themselves reaches its best, the quiet reflection typical of sculpture enhanced by the catalyzing power of rock!"
– Anthenora –
www.facebook.com/anthenoraofficial
– Punishment 18 Records –
www.punishment18records.com
www.facebook.com/punishment18records